At Ayrtac®, innovation
is the engine of evolution
The AYRTAC® business model takes excellence and innovation very seriously, to bring value to all our processes and activities.
A commitment to innovation
When change is the only constant, flexibility is key to survival. Consumers change, as do their tastes, while products change to suit their needs; packaging must also adapt, bringing a series of new challenges for brands and manufacturers.
At AYRTAC® we are constantly innovating and creating new products that are
integrated in the packaging line, continually evolving and advancing.
In our innovative strategy, we focus on the three fundamental parameters of the production process: Availability (time the machine is in production), efficiency (machine output in terms of number of containers processed) and quality (products packaged without errors).
Our non-conformist character drives us to always look for a better way of doing things, taking care of every last detail. We are close to our customers, to understand their needs and give them maximum value.
- AYRTAC TECHNOLOGY CENTRE -
Creating the machines of the future
Located in the Rioja town of Calahorra, a strategic location due to the high density of food companies located on the banks of the Ebro River.
The modern facilities house both the design teams and the management and administration teams.
From here we carry out research and development activities for new machinery, assembly and engineering, as well as centralising all customer service, maintenance services machine spare parts stock.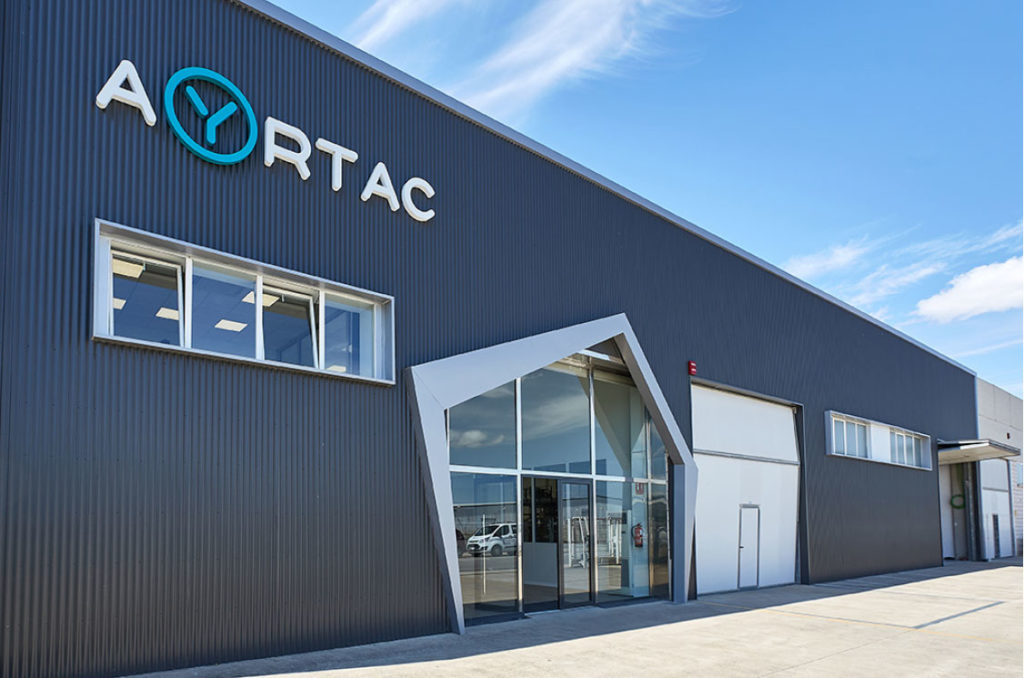 - CULTURE OF INNOVATION -
Innovation stems from the experience of our entire organisation.
We have created a space for innovation to flow through every line of business, every
customer and every project.
Open-plan shared spaces to improve and streamline communication and
cooperation throughout the team, bringing down any walls to knowledge.
Throughout our activity, innovation and problem solving are not just from one
department, but rather from the whole AYRTAC®  family.
- COMPREHENSIVE 360º SERVICE -
The global packaging solution
Grupo AYRTAC® offers a comprehensive personalised service in production and
packaging processes, divided into 3 divisions
PROCESS Engineering Complete packaging line solutions

Design, manufacture and installation of MACHINERY and equipment

Distribution of consumables: CONTAINERS AND PACKAGING
We recognize the need to start your project and we accompany you in the process. At AYRTAC® it is your ally and main support tool in your day to day.
We have the solution to start up the packaging line that your company requires.